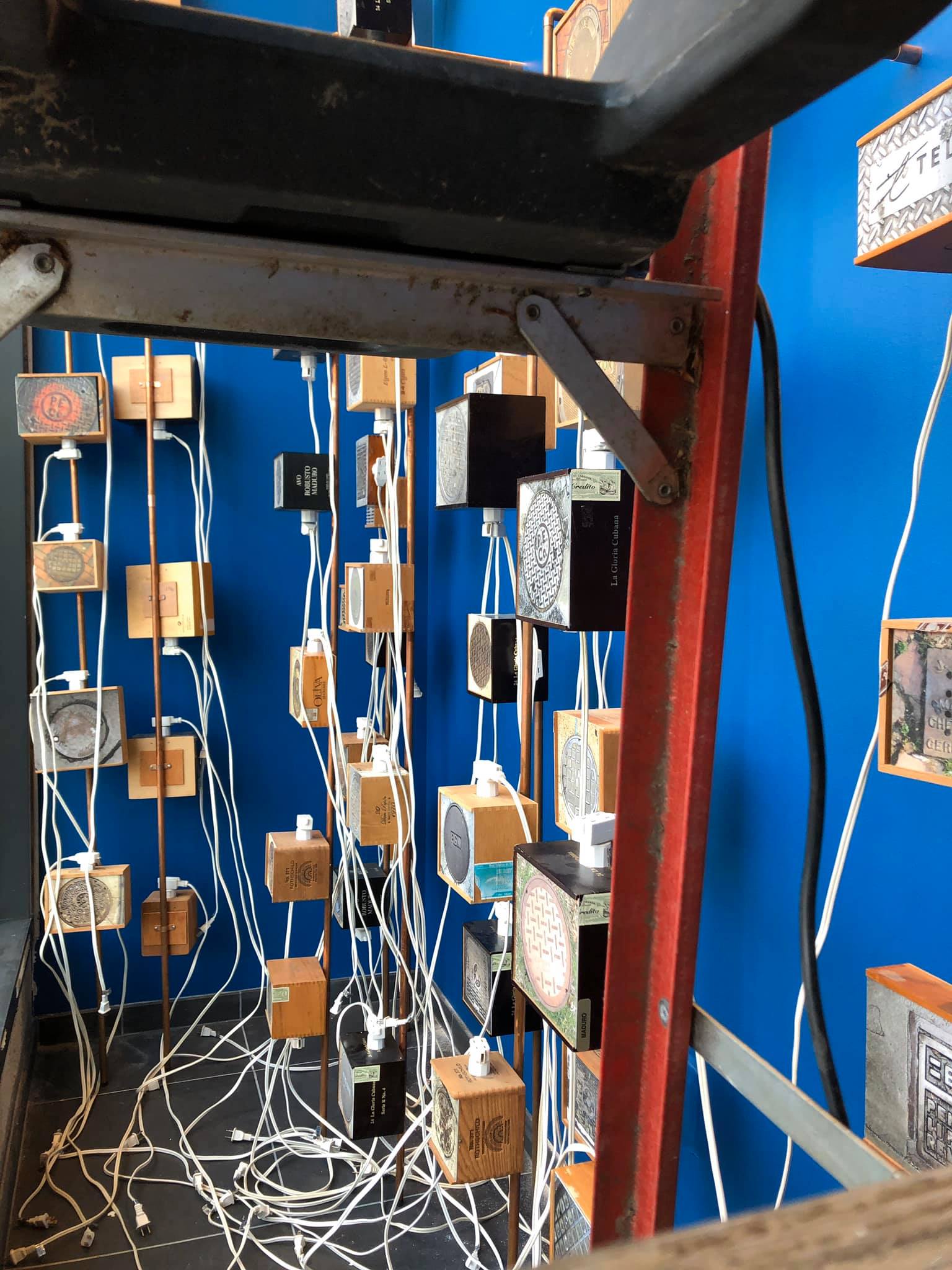 November 13 2019 - Elena Bouvier is at Lincoln Square PHL today completing her installation of Laying Around in the CFEVA ArtBox. It's exciting that the Center for Emerging Visual Artists have selected her and this large artwork which involves illumination — on Philadelphia's Avenue of the Arts.
Laying Around is constructed with Inkjet on plexiglass, cigar boxes, copper tube, 7.5 watt bulbs and extension cords.
Stop by and say hello today or after the installation is complete. Illumination is set on a timer.
Lincoln Square
1000 South Broad Street
Philadelphia
,
PA
19146